The return of the boxes! (And yes, I'm late 

)
But this time, no beauty or gourmet or tea box…
No, it's an art supplies box: the Scrawlrbox.
To my knowledge, it does not exist in France, it comes from UK :  £ 15 + £ 5 for shipping costs.
(There are others in the US, but not yet tested)
What makes about 27 €  for me (depends on your bank)
The comparison of prices found on the net and taking into account the shipping costs for some,
I checked prices and shipping costs on the net, Scrawlrbox is still a bit cheaper 


(of course, it would be better without the shipping costs, it's free for UK)
So if you know about a French box on the same principle, I'm all ears !!!
Unpacking: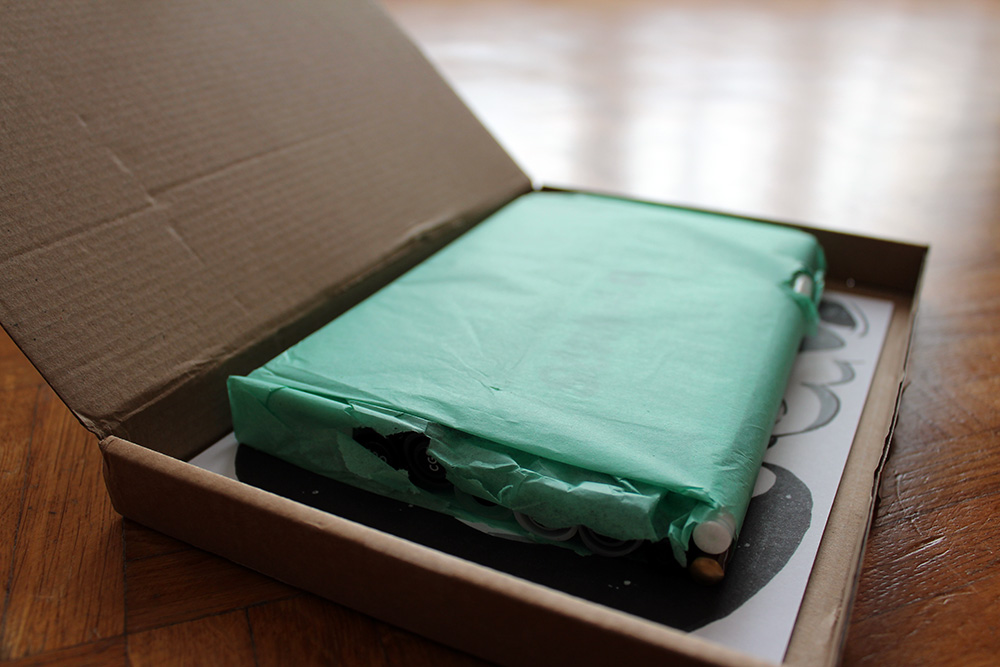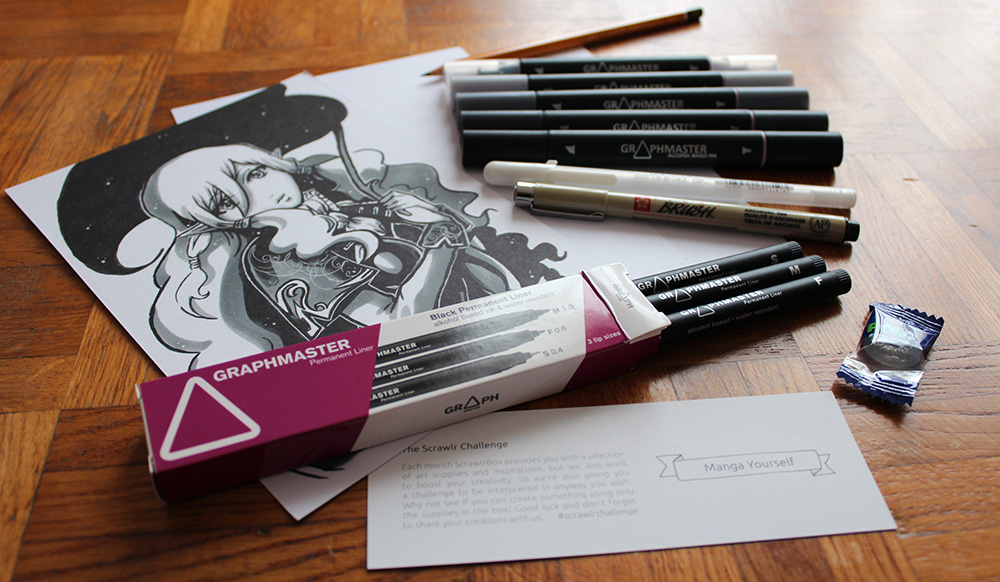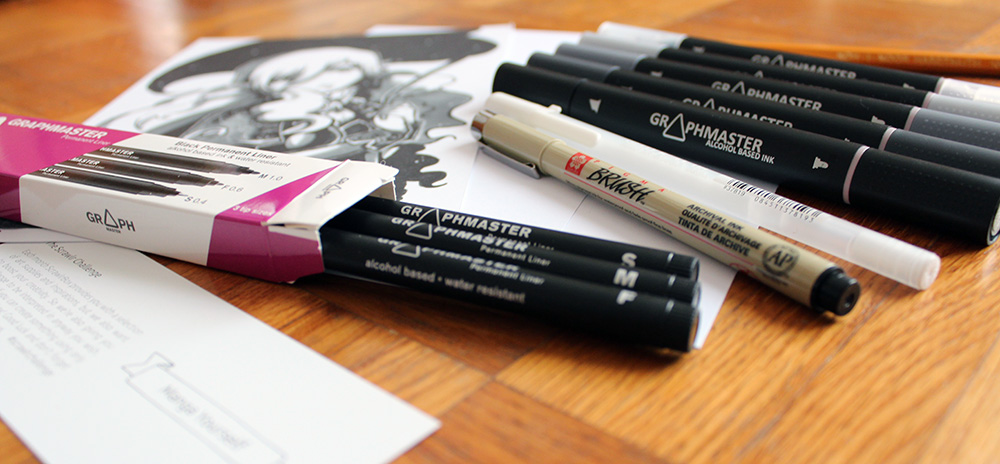 What's in the box :
Sakura Pigma Brush Pen
Graphmaster Dual Tip Marker (3 cool greys, 1 black and 1 blender)
White Sakura Gelly Roll
Graphmaster Permanent liner (set of 3)
Koh-I-Noor 10H Graphite Pencil
I really love this April ScrawlrBox. I didn't find time to test stuff on an illustration but I know I will use everything (or almost, not sure for the 10H Pencil, it's really really hard)
By the way, it's my first post in english

 (and I'm sure, it's not perfect but I'm ready to learn

)