"Write ScrawlrBox"
Hurry, hurry before the arrival of the ScrawlrBox June


(They are shipped the 17th of each month, payment on 1st of each month)
This month, the theme was "Hand Lettering"
Each ScrawlrBox is also accompanied by a challenge and you can share your creation on social networks via the hashtag #scrawlrchallenge
(And no, I have not had time to make a challenge yet

… one day maybe my prince will come <- tired …: roll:)
Unpacking: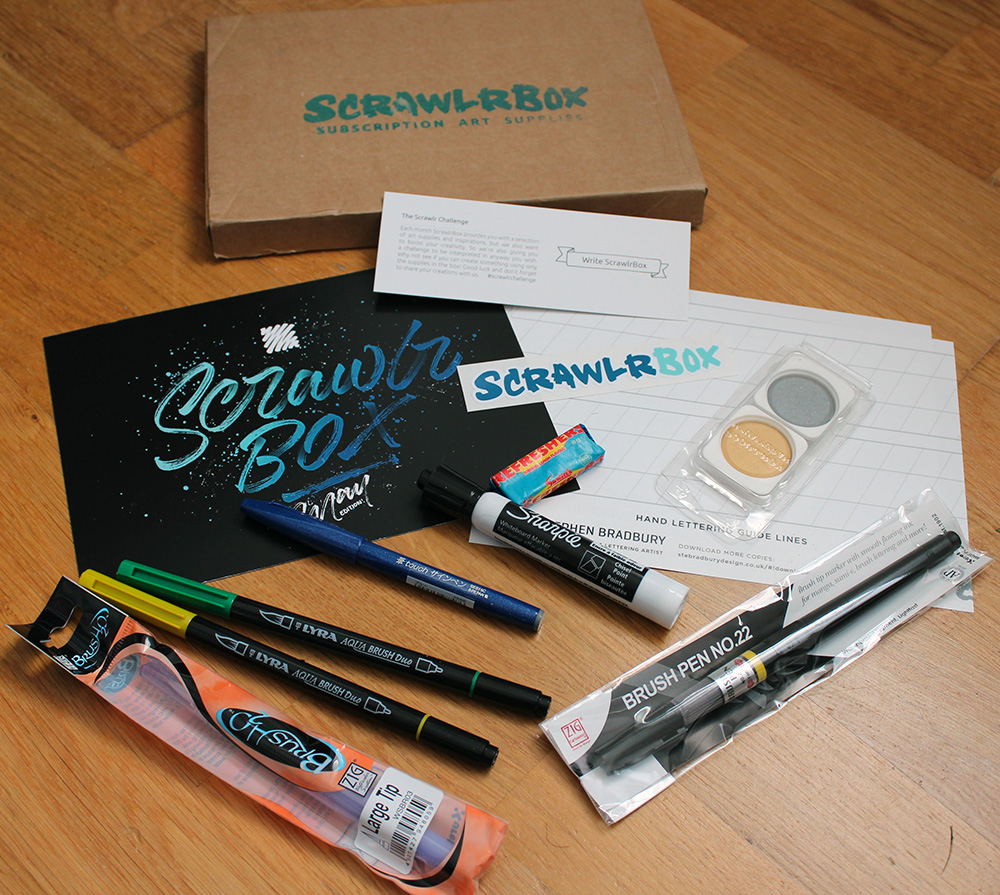 What's in the box :
Kuretake Cartoonist Brush Pen n° 22


I already have a brush pen like that … It's been a while since I have not used it but I love it.

2 Lyra Aqua Brush Duo


Well, not really fan of received colors (both green). Otherwise I love the principle: a pen side, a brsuh side. It's water based (possibility of effect).

Pentel Touch Brush Sign Pen


Well… it says brush, but it's rather a pen…

Zig BrusH2O Waterbrush (Large)


Ahhh!!! Since the time I wanted to try one. This is a brush pen with a water tank. Perfect to do watercolor wherever you want.

Water Color Duo (Gold + Silver)


All my latest colors are made with watercolor, I will be able to test the addition of a gold or silver effect.

Sharpie Whiteboard Marker Chisel Tip


Well it's a marker for whiteboard…
I am overall happy with this box.
Soon that of June (I'll try to post more quickly this time ;-))
And if you know about a French box on the same principle, please tell me !!!