"Honey Bee"
This month, bokkei was in the box !! I love her work and I'm very happy to have this little print !!!
Unpacking: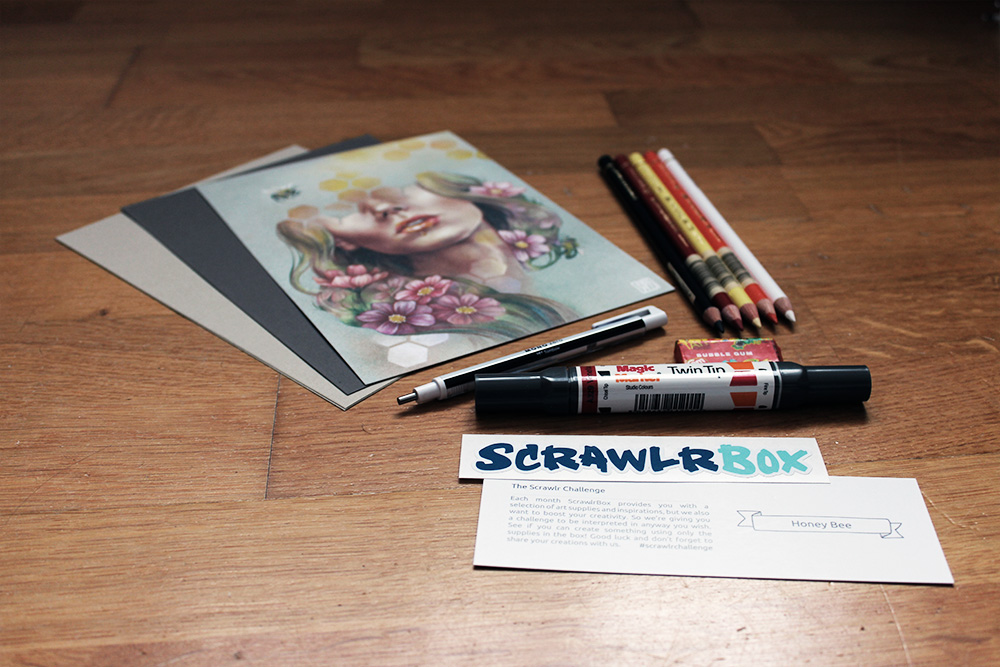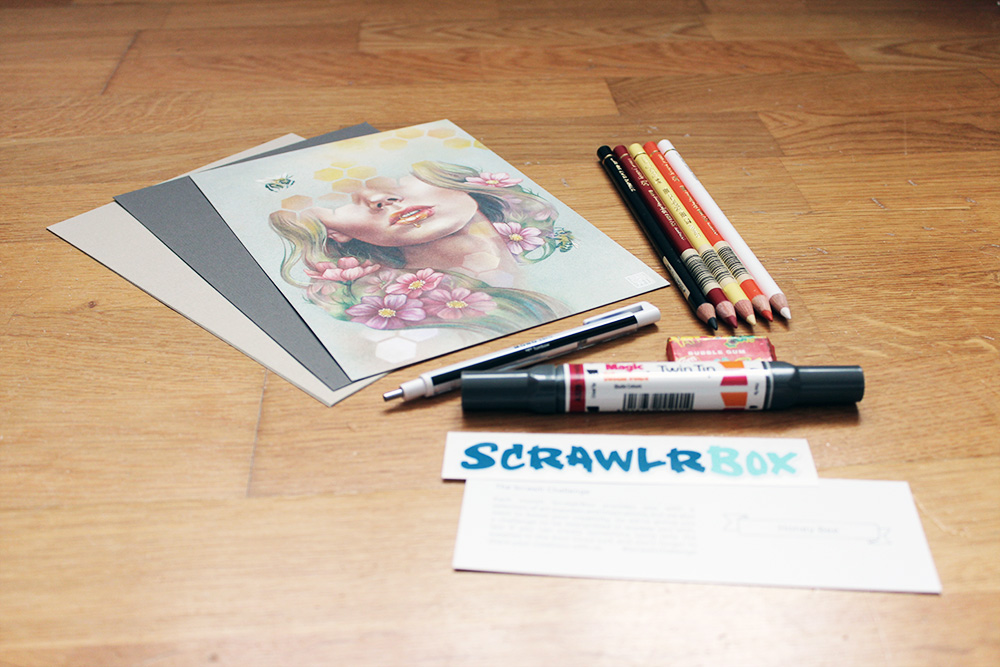 What's in the box :
Faber Castell Polychromos Pencils


I've heard so much about them… I'm happy to try them

Tombow Mono Zero Eraser Round


"The thinnest eraser line on the market". Well, I love it, very useful

Twin Tip Magic Marker


Another marker. It could be useful.

Single Hole Metal Pencil Sharpener (I forget to add it on photo)


A simple pencil sharpener, I've already got a lot but that's cool to put one with pencils (to be sure you won't be stopped by a missing sharpener )

Hahnemuhle Lana Pastel Paper


Great paper. To do: buy some toned papers (I just got white paper…)
Still very happy with this box.
And my participation in the #scrawlrchallenge :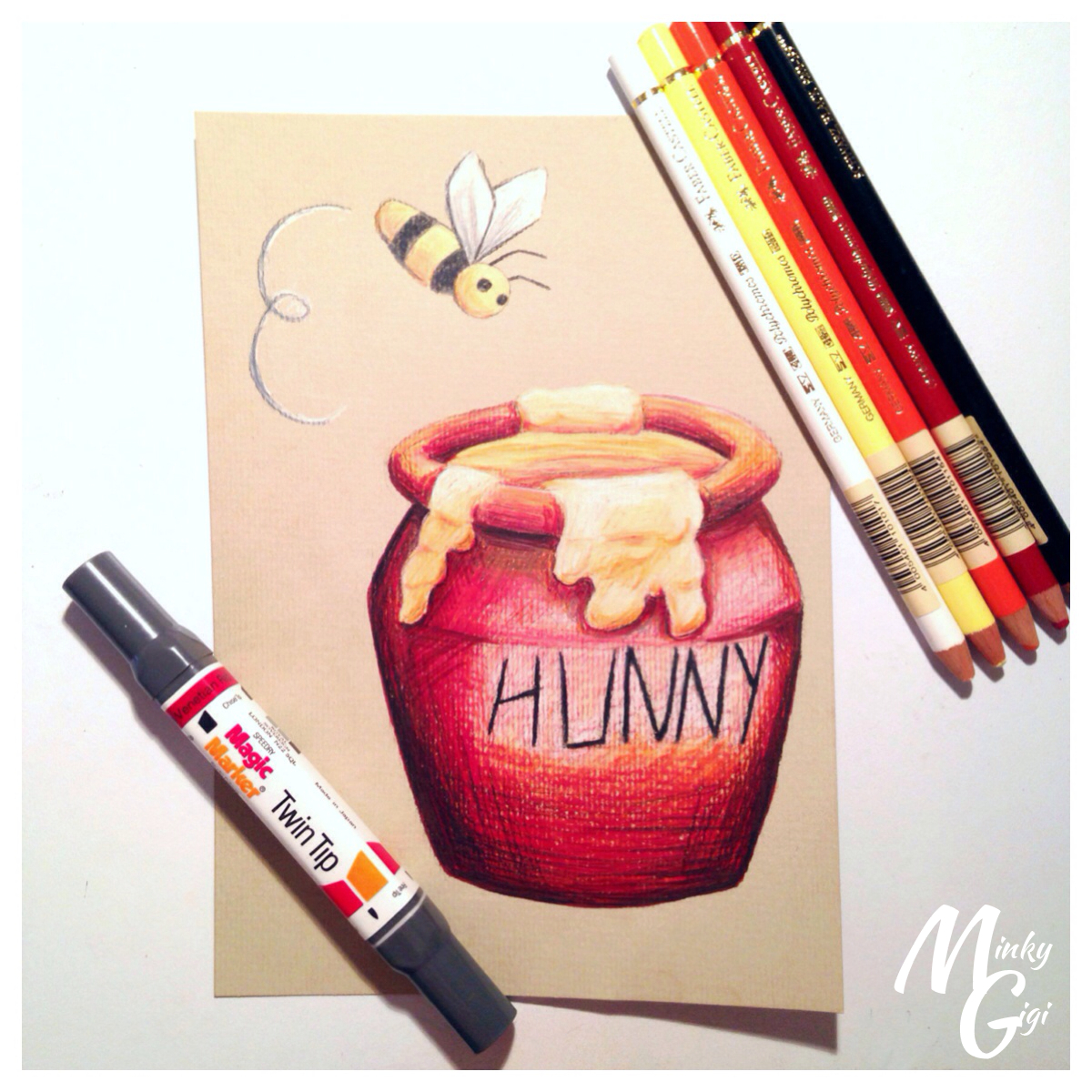 And as always, if you know about a French box on the same principle, please tell me !!!